Weekly Agenda and Announcement
---
Happiness Group 4.0 ministry, an outreach ministry through online small groups. Everyone is encouraged to join the ministry.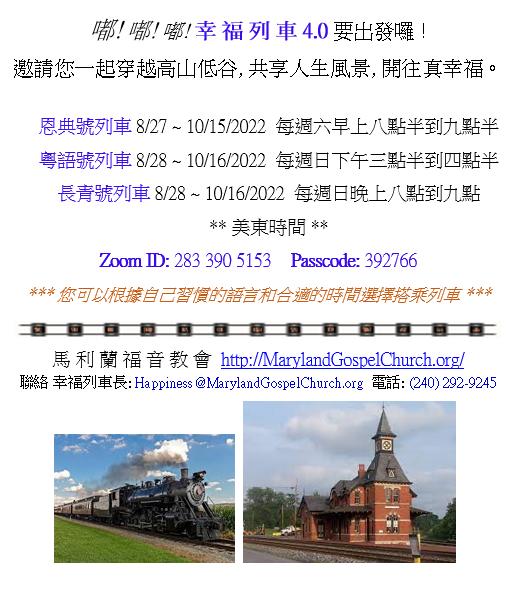 ---
MGC will start a ten-week Stage 3 Theology Basics Series on Friday, June 17. The teaching method is similar to the previous Stage 3 Spiritual Foundation Series, including video explanations and small group discussions. All brothers and sisters are welcome to attend. Brothers and sisters can download and preview the course content according to the instructions on the second page of the flyer. After the preview, brothers and sisters who are interested in registering, please contact the co-worker in the education ministry, Brother Huamei Chen. MGC will place the order altogether. Please see flyer for more details.
Click here to view the installation steps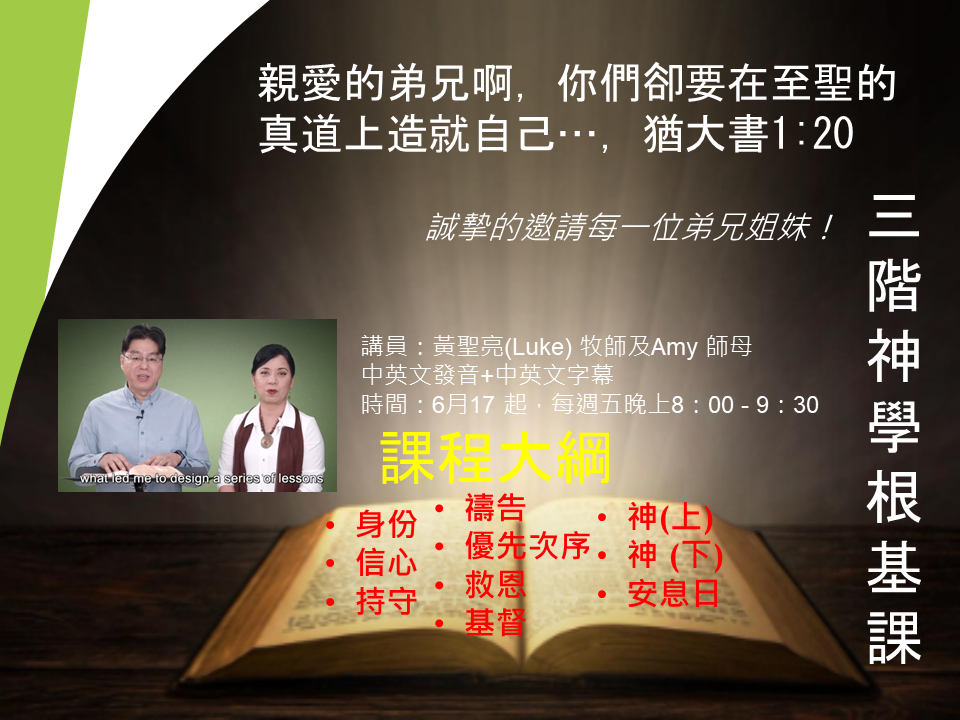 ---

Mandarin GrifShare is a Christ-centered supporting program that helps those who lost their loved one going through difficult times and regain the joy and hope of life. The Fall session of this program will start soon; every Thursday 7:30-9:30 PM, 9/8- 12/8. You do not have to be a Christian to join and you can join anytime during the time frame. If you want to know the details, please contact Brother Stanley Tai, StanleyTai2010@gmail.com. If you want to register, please click the link 哀傷陪伴報名表 or scan the QR code on the flyer. Please share this information with the person who needs such support.