Weekly Agenda and Announcement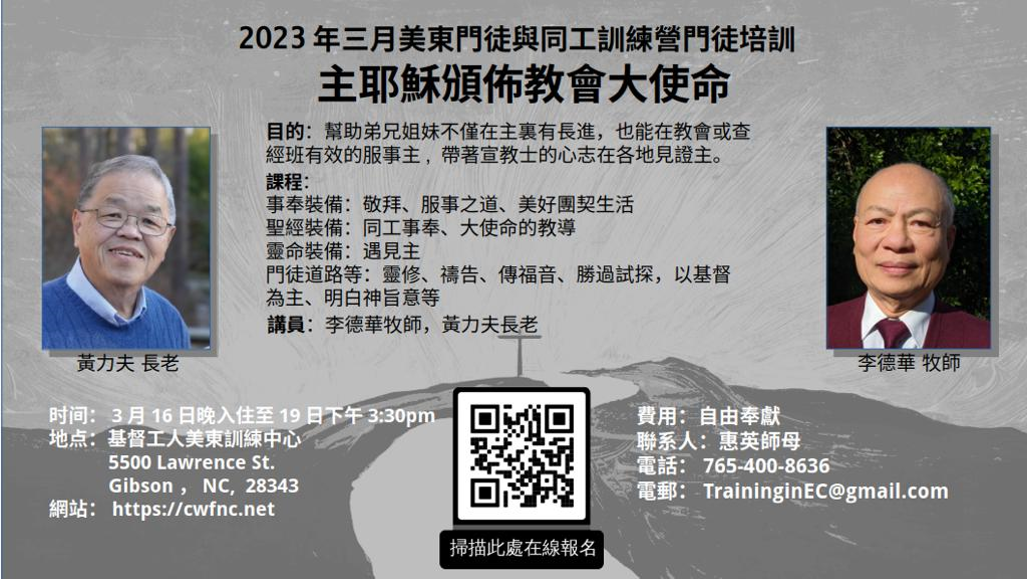 The disciples and co-workers training camp from "Christian Witness Fellowship" started in March 2023 and two more sessions in July and November 2023.
The Mission Committee invites the brothers and sisters from the MGC to participate and to contact Pastor He and Brother Eddie Kuan, if moved.
Download Registration Form
---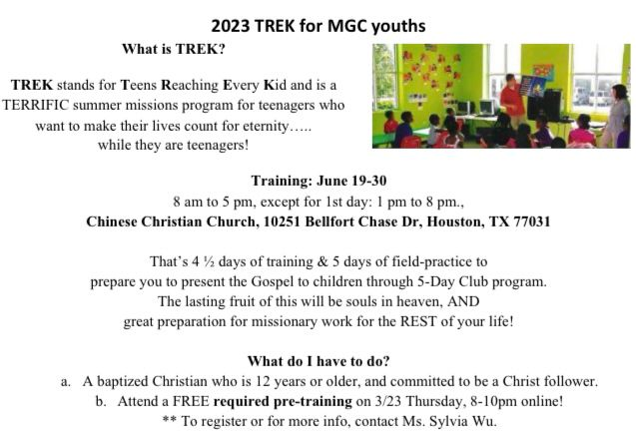 The TREK in Houston will soon start in June, 2023. The Mission Committee invites baptized youths from MGC to participate. Please join pre-required online training on 3/23, 8-10pm. Be ready to share the Gospel with kids. You may contact sister Sylvia Wu for more information and registration, if moved.
---